User Guide:
The Environmental Justice Green Book for Georgia
The Environmental Justice Green Book contains a range of information and resources about environmental laws impacting Georgia communities.

This User Guide provides:
Step-by-step instructions for using the EJ Green Book's "Guided Search" feature
The EJ Green Book's Table of Contents with links to chapters
Training videos and other training resources

You can jump straight to a section of this page by using the menu in the top left corner.
If you need help using the EJ Green Book or getting started in your search, you have come to the right place!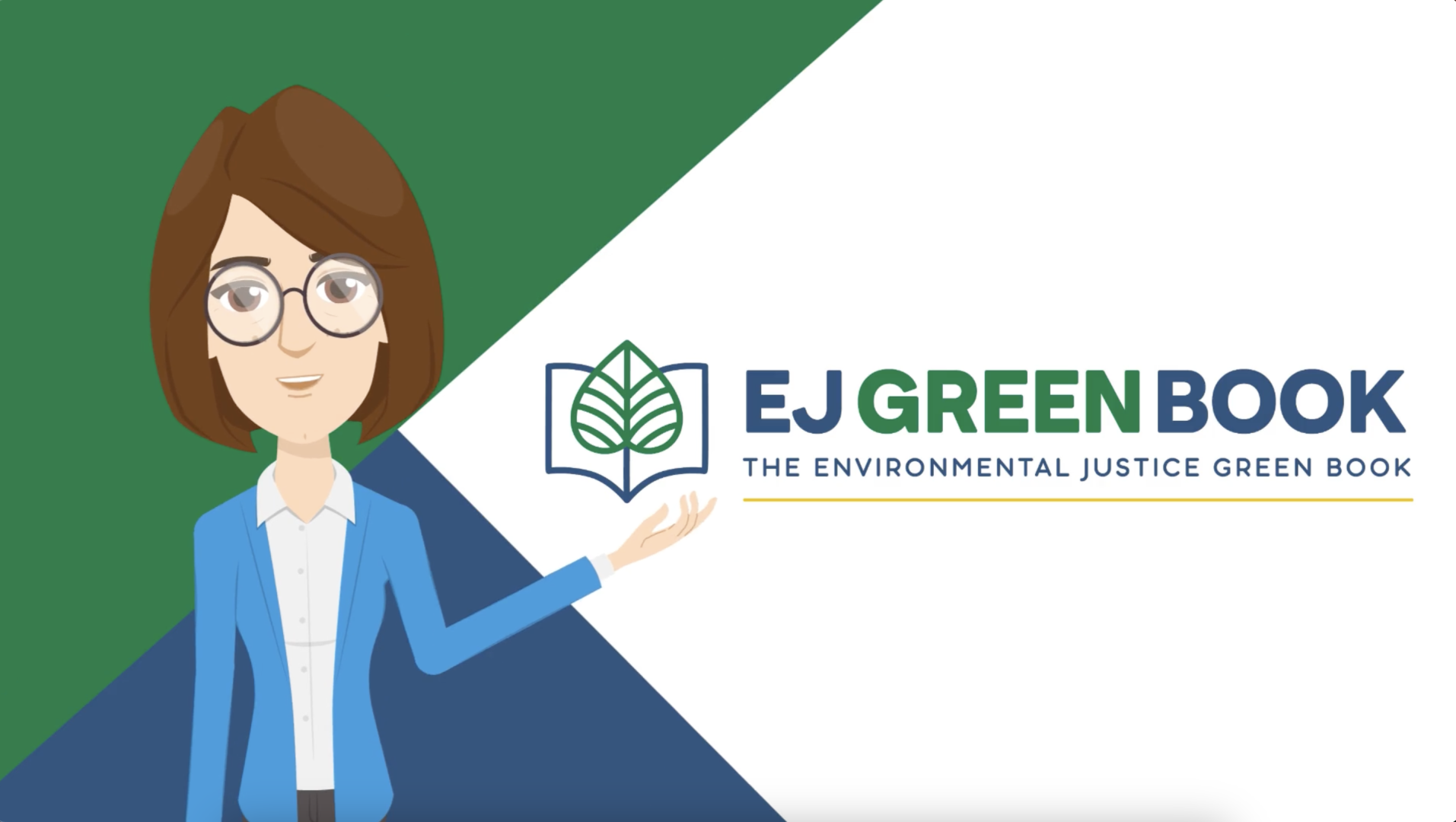 Start by watching our training video or scroll down for the step-by-step
Guided Search: Step-by-Step Instructions
Using the "Guided Search" feature of the Environmental Justice Green Book will provide prompts that can help you narrow your search to find what you are looking for in the EJ Green Book. The Guided Search feature may be particularly helpful if you are not sure where to start.
Remember, you can always access the full resource by selecting "Self Search" on the EJ Green Book page.
The step-by-step process below details how to navigate the Guided Search feature of the EJ Green Book.
Pick a Category of Information
Start your Guided Search by choosing from the broad categories of information available in the Environmental Justice Green Book.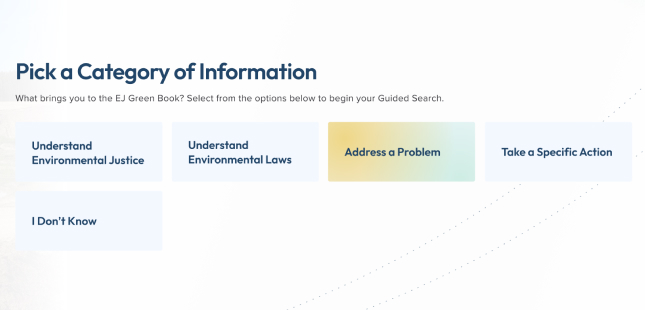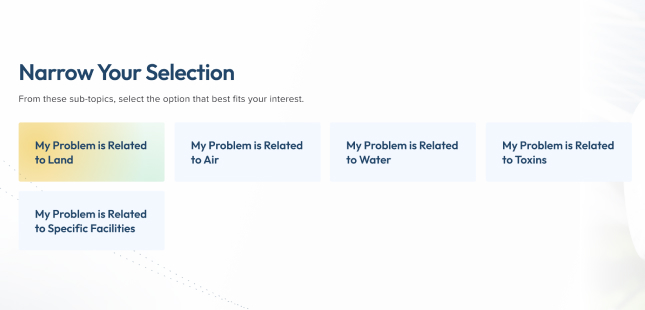 Narrow Your Selection
Based on the category of information you chose, you will be presented with related sub-topics. Select the option that best fits your needs to narrow down your search.
Fine Tune the Details
You will then be prompted to choose from more specific options to identify the information most relevant to your search.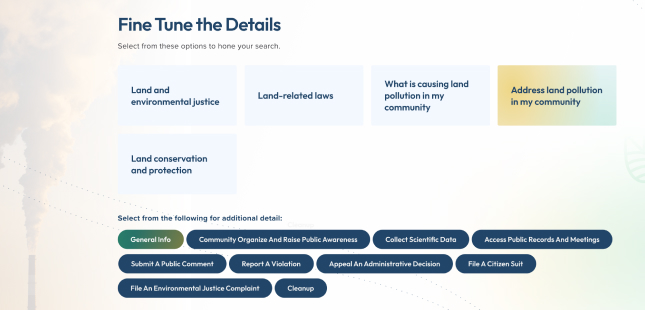 Get Results
Once you have completed the guided search, you will receive results from the EJ Green Book.
You can always scroll back up and change your previous selections to receive different results.

EJ Green Book:
Table of Contents
Below, you will see the main Parts of the EJ Green Book. Click the arrow to the right of the Part title to see a dropdown list of the chapters included in that Part.
Click on a chapter to be taken straight to the content.
More Training Resources
We will add relevant resources to this section as they become available, please check back to this section periodically for updates.